Kill Bill: Vol. 1 (Action/Kriminalare):
Hon hade kodnamnet Black Mamba och tillhörde en grupp yrkesmördare ända fram tills den dagen då de vände henne ryggen. De dödade hennes ofödda barn och hade nästan ihjäl henne med. Nu, fem år senare, vaknar hon upp ur en koma och då påbörjar hon också jakten på sin kallblodiga hämnd. 
När Kill Bill: Vol. 1 kom ut för ca 10 år sedan så uppskattade jag inte alls filmen utan jag tyckte mest att den påminde om något skräp som man kunde hitta i papperskorgen, men nu har jag tydligen ändrat uppfattning. Jag kan väll kanske inte direkt säga att jag tycker filmen är bra nu heller men den är iallafall bra mycket bättre nu om vi jämför med mitt tycke då. Nu kan jag iallafall uppskatta delar av Quentin Tarantino konstiga och underliga "saga" och det finns stunder då jag verkligen sugs in i handlingen och känner med karaktärerna, men jag kan ändå inte riktigt älska dom och se det där fantastiska som alla andra tycks se med filmen.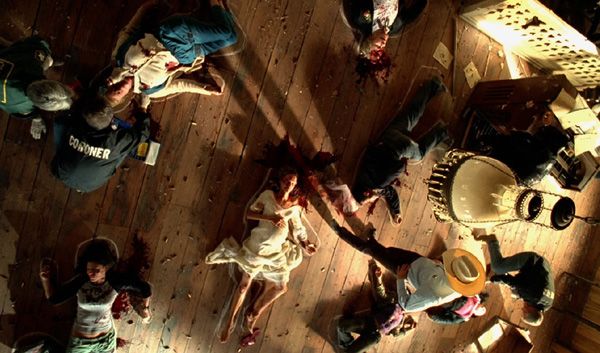 En hämndlysten brud vaknar snart till liv
.
I Kill Bill: Vol. 1 får vi möta och följa the Bride (Uma Thurman), kodnamn Black Mamba. Hon är en hämndlysten brud som påbörjar därför sin jakt genom att skriva en dödslista innehållande de 5 personer som hon ska ta livet av. Detta är fem personer som alla har ingått i samma yrkesgrupp men som en dag vände henne ryggen. De må ha misslyckas med att döda henne men de lyckas ta livet av hennes ofödda barn och därför är suget efter en hämnd nu stor. Vi tas alltså med på en blodig resa där the Bride's enda vapen är ett samurajsvärd och där människor mister den ena lemmen efter den andra. Men när jag väl har nått slutet av Kill Bill: Vol. 1 så inser jag att filmen inte har fångat all min uppmärksamhet. För jag kan då inte komma ihåg vilka som dog och ännu mindre hur de dog, med undantag för en person, nämligen O-Ren Ishii (Lucy Liu).
Lemmarna skärs av kropparna som om de våra flugvingar.
Trots mitt bristande minne så finns det ändå fördelar med Kill Bill: Vol. 1 och det är att filmens rollista till största del består av starka kvinnliga och fullt påklädda karaktärer. De är dessutom inte heller gudomligt vackra utan mer vanliga och om vi ska vara ärliga så är detta ett sällsynt fenomen i Hollywood. Starka kvinnliga karaktärer brukar oftast vara lättklädda och snygga som få, men inte i Kill Bill: Vol. 1 inte och just därför så får också filmen några pluspoäng på den punkten. Men detta gör ändå inte att jag finner filmen bra, utan den fortsätter tyvärr med att vara något under medel samtidigt som den är spikad med en del underhållande och några få gripande moment.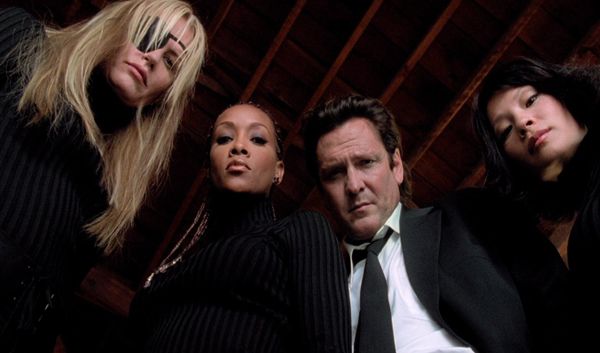 Några som finns med på dödslistan
.