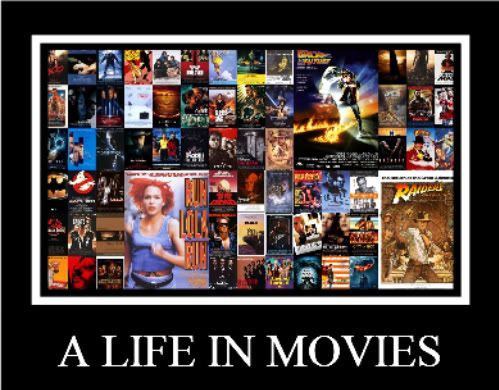 Under 2011 gjorde jag som de flesta andra filmbloggare där ute och presenterade mitt
liv i filmer
, från det året då jag föddes (
1984
) fram tills det dåvarande året som råkade vara
2011
.
Ett år senare hade självklart ännu ett år passerat och alla glömde bort att fotsätta projektet, men inte jag inte. Utan jag valde då att fortsätta med mitt livsuppdrag och jag presentera därför
2012
's filmår.
Nu har ännu ett år passerat och därför passar jag på att presentera det det året då jag gick mot 30, vill säga det trettionde filmåret i min livshistoria, nämligen 2013. Jag må kanske inte bli 30 fören till sommaren 2014 men det påbörjades iallafall under 2013. 
2013 var nördarnas filmår och det kryllade då av sci-fi filmer på bio, och det må mycket väl har varit mitt absoluta favorit filmår. Nu var kanske inte alla filmerna superbra men vi fick iallafall se sci-fi filmer som The Host, Gravity, Thor: The Dark World, The Hunger Games: Catching Fire, Man of Steel, Ender's Game, Pacific Rim, The Wolverine, Elysium, Star Trek Into Darkness, Iron Man 3, After Earth, Oblivion, Riddick och Dark Skies. Självklart såg även andra trevliga filmer som Escape Plan, The Heat, Silver Linings Playbook, Hours, Safe Haven, Warm Bodies och Red 2 dagens ljus och de får vi absolut inte glömma bort tillsammans med många många fler.
Nu har jag självklart inte sett alla filmer som kom ut under 2013 men jag ska erkänna att det blir svårt att välja ut en favorit av de som jag faktiskt har sett, men eftersom jag sa i recensionen till Star Trek Into Darkness att just den filmen var bättre än sex så kan jag nog konstatera att den var favoriten under 2013.