Är det bara jag som surar över att vissa serier tydligen inte släpps i så kallade Megaboxar, en slags box där hela serien finns samlad. Serien måste alltså vara nedlagd för att finnas i hela såna här boxar. En del serier släpps i en form av megabox då den fortfarande produceras, vilket jag tycker är helt meningslöst. Varför köpa en megabox om man ändå inte får hela serien liksom?
Sen har vi ju serier som Futurama som blivit nedlagda och släppts, men som nu självklart har blivit upplockade igen. Detta betyder ju att jag kommer få köpa om min jävla megabox när serien återigen bli nedlagd.
I vilket fall som helst så väntar jag just nu på att dessa nedlagda serier ska komma ut så jag kan köpa dom:
Veronica Mars
Sliders
Earth: Final Conflict
Charlie Jade
Ghost Whisperer
Heroes
Hex
Kyle XY
The Outer Limits
SeaQuest DSV
Alias (finns, men inte i Sverige)
Twilight Zone (finns, men inte i Sverige)
Outer Limits: Original serien (finns, men inte i Svenneland)
Quantum Leap (finns, men inte i Svenneland)
Dollhouse (finns, men inte i Sverige)
Terminator: The Sarah Connor Chronicles (finns, men inte i Sverige)
Xena: Worrior Princess (finns, men inte i Svenneland)
Dark Angel (finns, men inte här i Svenneland.
En del av dessa har jag väntat på i år och jag börjar ge upp hoppet om att de någonsin kommer komma ut, plus att jag säkert glömde nämna 100 serier nu.
Och så har vi de serier som jag hoppas kommer få ett slut, men ändå inte, bara för att jag ska kunna köpa dom i en megabox utgåva.
Chuck
The Big Bang Theory
Eureka
Torchwood
Doctor Who
Fringe
Medium
Supernatural
True Blood
Stargate Universe
Smallville
Make it or Break it
Pretty little liars
Covert Affairs
Mad Men
Äh fan, orkar inte rada upp dom. Alla jävla serier jag följer helt enkelt, och de jag inte följer med för den delen.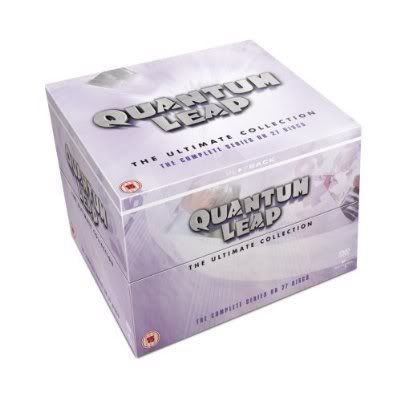 North Country
(Drama)
:
Året är 1989, Josey Aimes har precis flytt från sin man som misshandlar henne och letar efter ett jobb så att hon kan ta hand om sina barn och stå på egna ben. Hon får tipps om att de anställer kvinnor på järnmalmgruvorna i Minnesota. Josey tar jobbet, väl medveten om att hon kommer få stå ut med hot, förolämpningar, grova skämt, sexuella anspelningar och fysiska påhopp. Men till skillnad från de andra kvinnorna i gruvan kämpar Josey för sin rätt om jämställdhet.
Filmen får:
Denna film har jag tänkt se länge, men det har inte blivit av fören nu och jag kan inte förstå varför. För här har vi en film som gör ont att se, iaf om du är kvinna. Filmen är gripande och berör på alla sätt och vis, och reagerar man inte så är man inte frisk. Jag lipar i vanlig ordning som ett litet barn både här och där under filmens gång och hyllar Charlize Theron för sin starka roll som gav henne en Oscars nominering. Har ni inte sett filmen så se till att göra det, ni kommer inte ångra er.