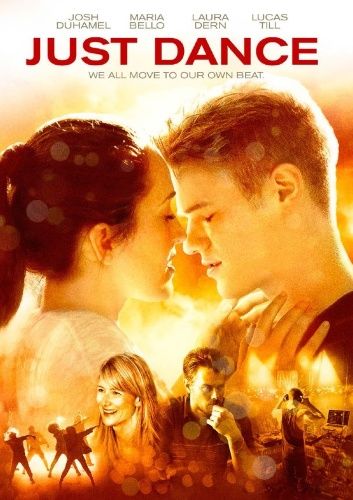 Strings (Drama): 
17-åriga Josh är redan en känd DJ på New Yorks klubbar men efter en överdos tvingas han flytta till en lugn och tråkig småstad där hans pappa bor. Där möter han Mary, ledaren för skolans dansgrupp, och lite motvilligt börjar han hjälpa dem med musiken till deras framträdanden vilket få honom att bli involverad i såväl dansgruppen som Mary och hennes familj.
BETYG och RECENSION: 
Strings är en dramafilm från 2015 som går under namnet Just Dance här i Sverige medan många andra länder har valt att kalla den för Bravetown, ett namn som mer eller mindre har en logisk förklaring till skillnad från den svenska och originaltiteln. Filmen kretsar krig dans och musik men även runt de som har förlorat någon i krigsländerna och man hade därför kunnat tro att filmen skulle beröra en, men så är tyvärr inte fallet.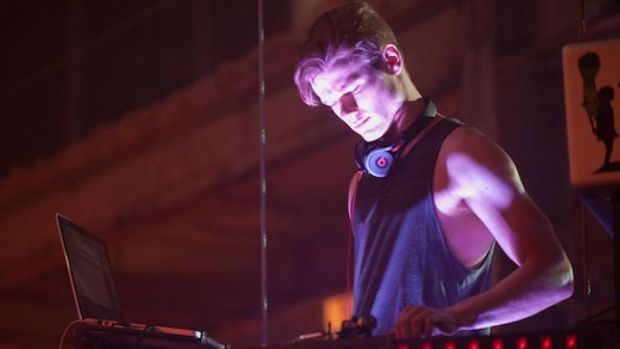 Den 17-åriga Josh slungas iväg till en håla efter en överdos i DJ-båset
.
Dramatiken och känslorna som spelas upp framför våra ögon är inte medryckande nog och det kan bero på bristen av djup och känsla. Vid sidan om förlusten så är storyn densamma som i så många andra dansfilmer. Vi möter här Josh (Lucas Till), en problemfylld tonårskille med ett brottsregister som straffas och skickas iväg till en öde ort där han dras in i dansen och romantiken, men denna gången utan att själv delta i just dansen. Josh står nämligen bara för musiken medan folk dansar runtomkring honom. Nu är det dock så att just dansen är stel och spretig, amatörmässig rent ut sagt och romantiken speglar ett krystat och klyschigt kärleksdrama som inte känns äkta vilket drar ner filmen i smutsen. 
Annars så duktiga dansare utför en stel rytmik
.
Så ja, Strings är en besvikelse som saknar den där romantiken och glädjen som många likasinnade filmer utstrålar. Manuset är platt och händelselöst då dramatiken lyser med sin frånvaro samtidigt som känslorna lämnas kvar vid tröskeln intill dörren, och skådespelarna misslyckas med sin uppgift att leva sig in och leverera en trovärdighet. Detta är med andra ord en film som ni bör undvika och istället kan ni leta fram en gammal goding från 1990 eller början av 2000-talet. 
Känslolös kärlek spelas upp
. 
FILMINFORMATION:
Originaltitel: Strings.
Alternativ titel: Bravetown.
Svensk titel: Just Dance.
Taglines: "It was he against the world until the world listened" och "Life hurts. Love heals".
Genre: Drama.
Skådespelare: Lucas Till, Josh Duhamel, Kherington Payne, Laura Dern, Tom Everett Scott, Jae Head, Maria Bello m.fl.
Regissör: Daniel Duran.
Filmmanus: Oscar Orlando Torres.
Speltid: 109 min (DVD).
Språk: Engelska.
Undertext: Svenska.
Land: Kanada, USA.
Åldersgräns: Rekommenderad från 11 år.
Premiärår: 2015.
Sv. Biopremiär: - .
Distributör: Atlantic Film.
DVD-release: 2 Maj 2016.
Extramaterial (DVD): - .