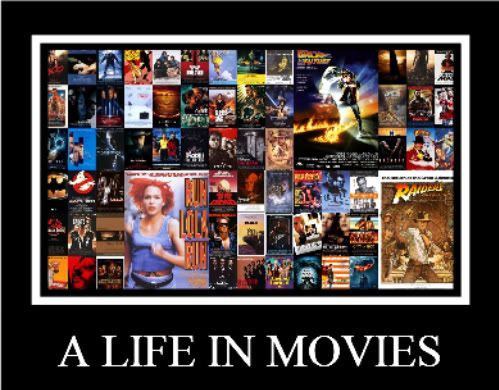 Då tar vi det tjugosjätte film året i min livshistoria, vill säga 2009.

2009 var året då James Cameron skrev historia med filmen Avatar, då ett barn kämpar för rätten om sin egna kropp i My Sisters Keeper, då en hund troget väntar på sin ägare i Hachiko: A Dog's Story, då Star Trek fick se nytt ljus, då Wolverine fick en egen film under namnet X-Men Origins: Wolverine, då Michael Bay inte satsade allt på Transformers: Revenge of the Fallen, då en ensam man arbetar på månen i Moon, då utomjordingarna lever i misär i District 9, då en ung flicka blir mördad i The Lovely Bones, då katastrofen slår till i 2012, då Katherine Heigl letar efter en man i The Ugly Truth, då kampen mot skynet fortsätter i Terminator Salvation, då vi lär oss att barn inte alltid är vad de verkar vara i Orphan, då en rymdresa blir till ett helvete i Pandorum, då en man hoppar i tiden i Mr. Nobody, då kärleken övervinner allt i The Time Traveler's Wife, då forskare blandar ihop ett eget DNA i Splice, då en man blir 17 år igen i 17 Again, då människan lever livet genom maskiner i Surrogates, då en kärlekssemester blir hotad i A Perfect Getaway, då vi åter igen få se galet sex i Crank: High Voltage, då en knapp kan avgöra någons framtid i The Box, då det är något mystiskt med lasten ombord ett rymdskepp i filmen Cargo, då människan är utomjordingen i Planet 51, då en robotpojke inser att han har stora krafter i Astro Boy, då marsvinen räddar världen i G-Force och då en ung kvinna blir blodtörstig i Jennifer's Body.
2009 var ett händelserikt år och då har jag ändå uteslutit många av mina favoriter. Denna gång står valet mellan många filmen men inte helt oväntat så ger jag stjärnan till Avatar som ger mig allt jag vill ha i film väg.