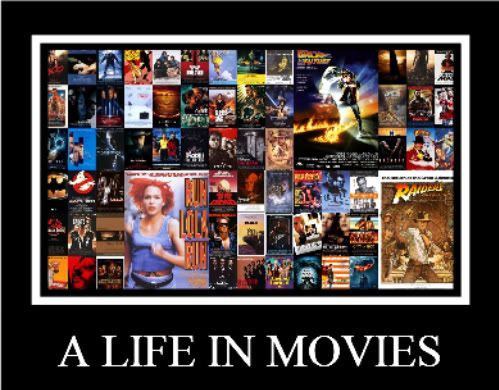 Då tar vi det sextonde film året i min livshistoria, vill säga
1999
.
1999 var året då Neo hade svårt att skilja på verklighet och drömvärld i The Matrix, då Winona Ryder och Angelina Jolie uppfattas som galna i Stulna År (Girl, Interrupted), då drömresan blir en mardröm i Brokedown Palace, då en man väntar på dödsdomen i Den gröna milen, då skönhet kom på frågan i American Beauty, då den "första" Star Wars filmen såg sitt ljus i form av Star Wars: Episod 1: Det mörka hotet, då Julia Stiles försöker att hata Heath Ledger i 10 Orsaker Att Hata Dig, då lekar handlar om sex i En djävulsk romans, då oskulder ta sitt liv i Virgin Suicides, då Drew Barrymore fick sin första kyss i Never Been Kissed, då Hilary Swank utger sig för att vara en kille i Boys Don't Cry, då Sigourney Weaver inte längre är lika kaxig när det kommer till utomjordingar i Galaxy Quest, då en robot ser alla han älska försvinna i 200-årsmannen, då Charlize Theron's man Johnny Depp inte är sig själv efter en rymdresa i The Astronaut's Wife, då några tonåringar råka ha ihjäl sin bästa vän i Jawbreaker, då vi få ta del av det härliga 70-talet i Dick, då ett virus ger liv till tekniken i Virus och då en pojk se spöken i *The Sixth Sense. Ja, 1999 bjöd på en del bra filmer men det kan bara blir en favorit och jag måste nog säga
The Matrix
. Men alla dessa filmer är filmer som jag tycker är riktigt bra och de har alla finns i mitt hjärta.
A Life in Movies:
1984
,
1985
,
1986
,
1987
,
1988
,
1989
,
1990
,
1991
,
1992
,
1993
,
1994
,
1995
,
1996
,
1997
,
1998
.
*
Jag glömde Sjätte Sinne men blev så snällt påmind
.