FOX planerar för en start på
Fantastic Four
filmerna, med nya skådisar och nytt manus. Allt detta eftersom de förra filmerna fick så dålig kritik. Denna gånen ska de istället köra på mer humor och action, i stil med Iron Man sägs det. Så vi får vänta och se om detta blir av.
Och så planerar svenskarna i Paradox att tillsammans med producenten Mark Ordesky göra film av författaren Erich Dänikens science fiction-klassiker
Olösta gåtor ur mänsklighetens förflutna
. Så igen e det bara att vänta och se hur det går med detta.
New Line Cinema planerar att göra en filmversion av serien MacGyver. I dax läget finn varken någon manusförfattare eller regissör, men det kommer väll så småning om. Och om vi ska få se Richard Dean Anderson i huvudrollen är inte heller klart, men tyvär så tror jag inte att det blir så. Men vi få se va som händer.


Som ni säkert vet så pratas det om en Pirates of the Caribbean 4, men Keira Knightley har tackat nej till att medverkan i filmen. Men därimot så kommer vi iaf att få se Johnny Depp som Jack Sparrow igen. Det är ju alltid nått.


Och nu ska det även komma en remaker av Stephen Kings miniserie It, men denna gången blir det en film som ska få komma upp på biograferna.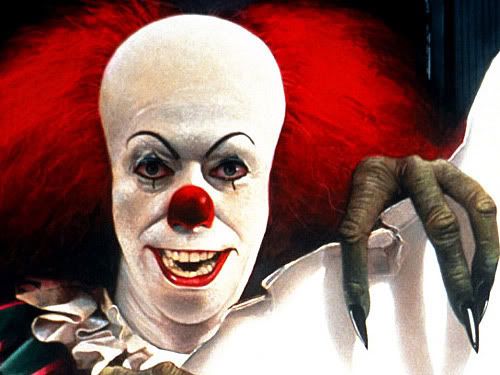 Föregånde Artiklar:

Kommande filmer, del 15
Kommande filmer, del 14
Kommande filmer, del 13
Kommande filmer, del 12
Kommande filmer, del 11

Kommande filmer, del 10
Kommande filmer, del 9
Kommande filmer, del 8
Kommande filmer, del 7
Kommande filmer, del 6
kommande filmer, del 5
Kommande filmer, del 4
Kommande filmer, del 3
Kommande filmer, del 2
Kommande filmer, del 1